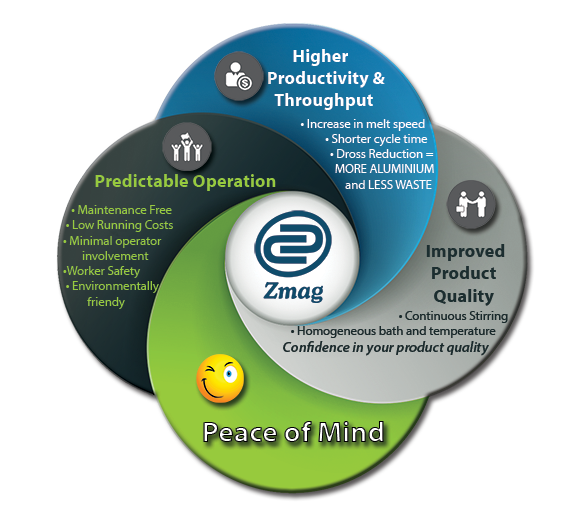 ZMAG Company
Zmag was founded by an engineer and scientist at Mitsubishi Steel where he became a renowned specialist in the field of magnetics. During his career, he has commercialized many practical applications of magnets and magnetic circuits including Eddy Current Separation, the method used worldwide for separating non-ferrous metals from other materials.
MagPump Explainer
MagPump is Zmag's newest technology and is designed to fit into a typical chargewell without furnace modification. MagPump replaces a mechanical pump and offers a reliable solution giving you peace of mind that your furnace will run without unplanned downtime.
MagStir Animation
MagStir is Zmag's contactless furnace stirring application. MagStir is available in a variety of configurations and sizes from 15-200 tons.
Zmag's world class separation systems
Zmag's founder originated automated separation of non-ferrous metals using permanent magnet circuit, now standard at any sorting and recycling facility.
Zmag Typhoon
Typhoon is Zmag's chip and scrap submerger and is used by many automotive related companies as well as other companies with requirements to recycle inhouse scrap. Typhoon can process up to 2 tons/hour of scrap with extremely high metal recovery.
MagStir under furnace installation
Video of Zmag's installation at Rio Tinto's New Zealand Aluminium Smelter.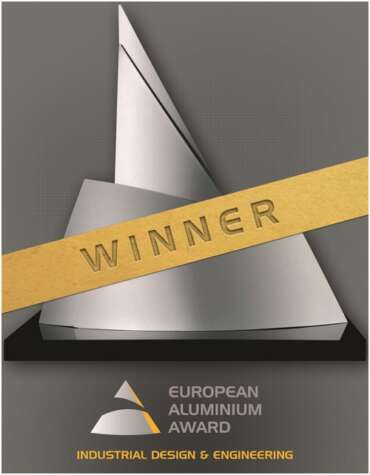 Award winning magnetic based technologies, solutions and products
Zmag can help
We help companies and casthouses increase production, lower costs and contribute to the environment.